This Day, Seventy years ago
Seventy years ago on this day, Wednesday, May 12, 1943 during the Battle of the Atlantic
two allied ships were sunk (the Norwegian Motor tanker Sandanger in HX-237; and the Norwegian Motor merchant Brand in convoy HX-237) and one damaged (the American Steam merchant Cape Neddick).
There were three German U-Boats sunk(U-186 in Wolfpack Elbe 2; U-89 and U-456 in Wolfpack Drossel). Wolfpack Drossel attacked convoy HX-237. Seven U-Boats would be sunk, for a loss of four merchants and two allies aircraft. Convoy HX 237 was seen as a success by the Allies, 38 ships arrived safely. The convoy was another in a series of set-backs suffered by the U-boat Arm, referred to as Black May.
"...May opened with the battle for ONS 5, a hard-fought clash which saw heavy losses on both sides; 12 ships were lost for the loss of six U-boats. But the tactical improvements of the escorts began to take effect; The next three convoys that attacked saw seven ships sink, for the loss of seven U-boats. Finally, convoy SC 130 saw five U-boats sink (Admiral Dönitz's son Peter was among those lost aboard U-954) without loss to the convoy. Shaken by this, Admiral Dönitz ordered a retreat from the Atlantic, in order to recoup; the U-boats were unable to return to the fray in significant numbers until autumn, and never regained the advantage. Total allied losses in May were 58 ships of 299,000 long tons (304,000 t), of which 34 ships (134,000 long tons (136,000 t)) were lost in the Atlantic. .."
There were 129 U-Boats at Sea

(Events this day - U-Boat Net)

.
During the previous month April 1943, 56 merchant ships were lost to U-boats (328,000 gross tons).
---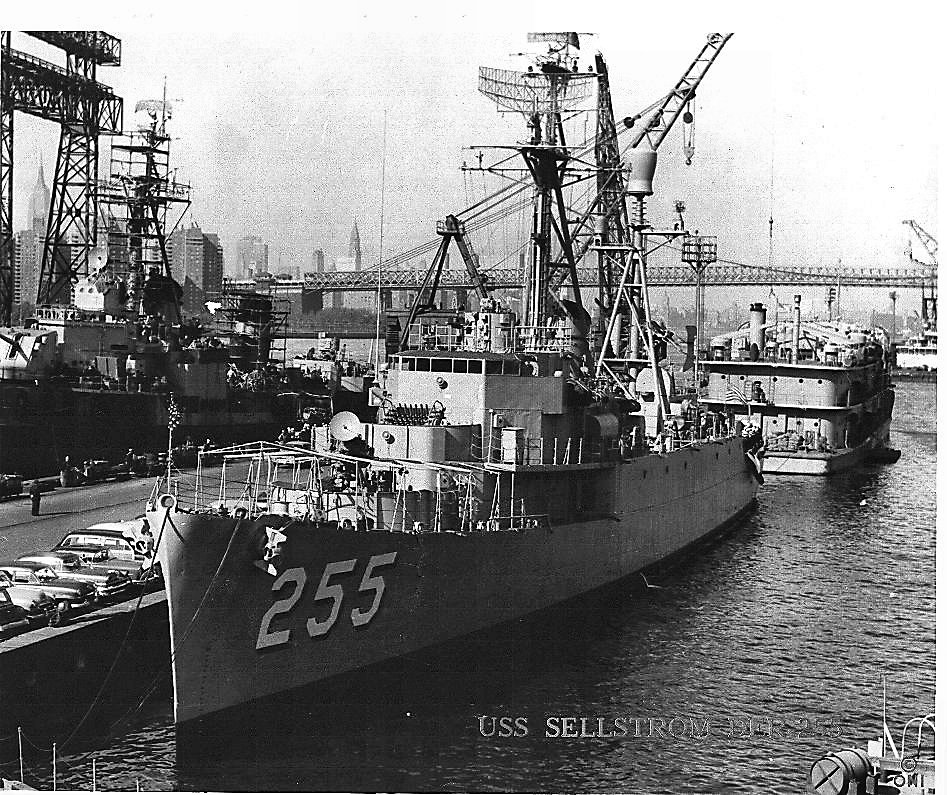 Since the beginning of the year, Destroyer Escorts were entering into service at an ever increasing rate. On May 12, 1943 the USS Sellstrom (DE-255) was launched.