Today was a little hot, but quite a few people turned out. As usual, I started the day with a three mile walk through Albany. Later, I gave two tours that included three WWII Vets. The 1st Group included two vets who were neighbors. One fellow was a real cut-up. He served on the USS Randolph, USS Charger and the USS Loeser. The other vet served on Landing Craft Tank (LCT-587 or LCT-876). Since LCT-876 was destroyed in transit to Okinawa I'm guessing it was LCT-587. Because of mobility issues we did an abbreviated tour.

Later in the day I had a big group that included a Coast Guard WWII Vet who served as a coxswain on a Patrol Frigate in the North Atlantic. This group ranged in age from 6 to 85. It's always a challenge to give an interesting tour to such a diverse group.

---
In the middle of the Pacific there is an Island
Atoll - Ulithi
. This was the forward operating base, thought to be beyond the range of
Kamikaze Attacks
.
On March 11, 1945 a long range bomber managed a surprise attack on the USS Randolph:
Here is an account
- "...It was March 11, 1945. The next night there was a movie on the hangar deck called "A Song To Remember." We may have forgotten the song, but we will always remember the night. I was watching the show the night we were hit and as of next month I will be 76 years young. I have tried to find some of my buddies from the Fireroom gang but only have found only 4 who are up and around and are on the net. I Thank my God that I am still able to cope with life today ! ............."
---
LCT-587 was a
Landing Craft Tank (Mark 6).
This LCT-587 was at Omaha Beach, Dog Green sector at H-10 Hour (6:20 a.m.). From
US Army History of Omaha Beach
: "...The Initial Assault Wave: Ninety-six tanks, the Special Engineer Task Force, and eight companies of assault infantry (1,450 men), landing just before and after 0630, were to carry out the first assault missions (Map No. V). On the right, the 743d Tank Battalion brought in all its tanks on LCT's. Company B, coming in directly in face of the Vierville draw, suffered from enemy artillery fire. The LCT carrying the company commander was sunk just of shore, and four other officers were killed or wounded, leaving one lieutenant in Company B. Eight of that company's 16 tanks landed and started to fire from the water's edge on enemy positions. .... "
---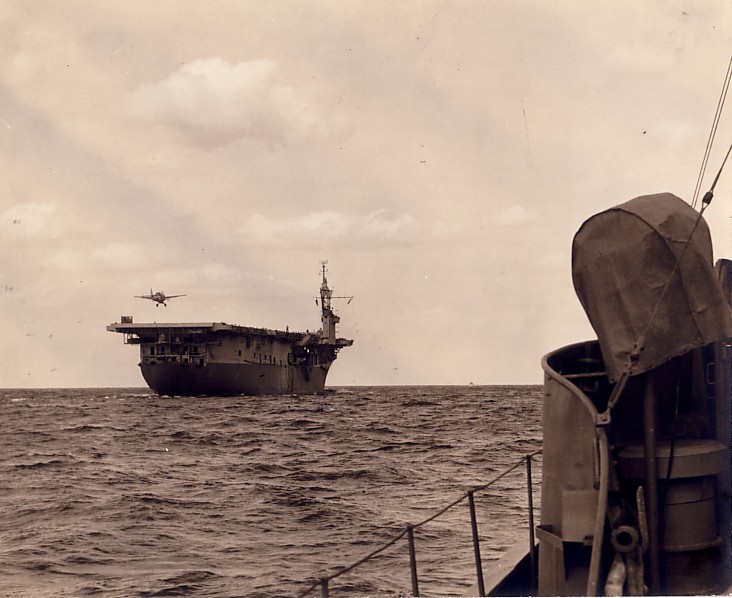 The USS Charger was one of the first escort carriers. Early in the War the US Navy confiscated four C-3 Merchant ships, converted them to Escort Carriers, and transferred them to the British Navy under Lend Lease. After Pearl Harbor the HMS Charger was transferred back to the US Navy and used a training platform for air crews. While the ship was largely assigned to Chesapeake Bay, it was subject to frequent mishaps.
---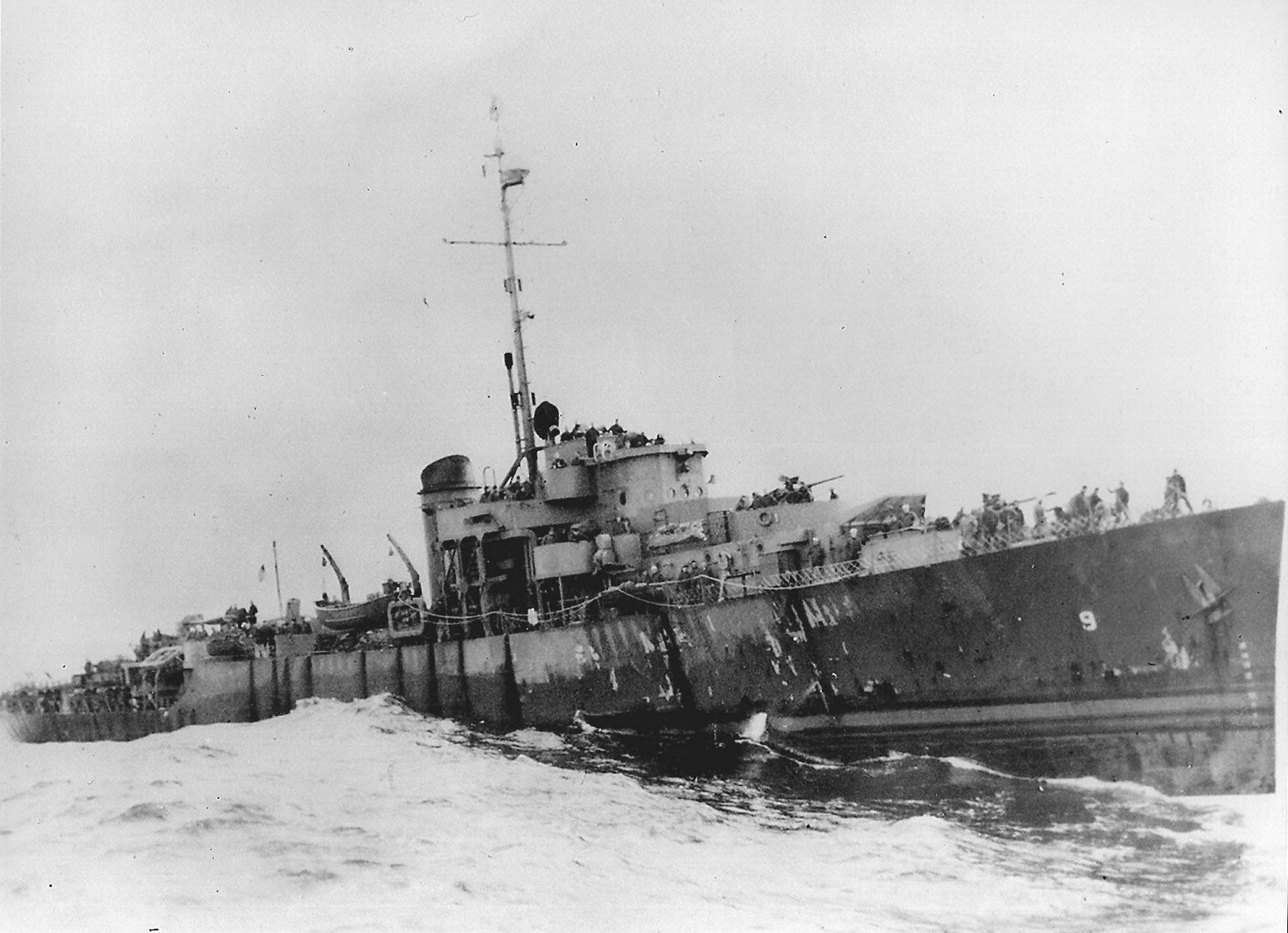 USCGC Haida [WPG 45] upon relief at Weather Station Able 1500 miles West of Strait of Juan de Fuca
The insatiable demand for anti-submarine vessels in 1942 led the Navy to utilize merchant shipyards for their construction. These yards were not thought capable of building ships such as DEs to naval standards, so the British River-class frigate design (similar to the DEs) was modified for American construction techniques. While similar to DEs, they used a Triple Expansion Power Plant and a simpler engineering layout (limited evaporators). They were built with fewer watertight compartments, firefighting and damage control features. And they weren't equipped with torpedo tubes. The frigate program was plagued by delays; only 12 had been completed before the end of 1943, by which time more than 200 DEs were in commission and the Allies were winning the Battle of the Atlantic. Subsequent Patrol Frigate and DE Ships were cancelled.